Recurring Dreams: Adolescence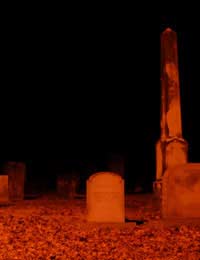 With many physical and emotional changes going on adolescence is often a turbulent time in one's life, so it only makes sense that reoccurring dreams during this time may be turbulent and confusing. By the time of adolescence, we have noticed we have certain abilities and may have begun to classify ourselves, such as athletic, popular, or smart. Making these observations, some of which may be premature, may affect our dreams, which are urging us to stay open to other opportunities.
These are a few of the reoccurring dreams likely to occur during adolescence:
Burying a Body
In this reoccurring dream, the adolescence realises that he or she has killed someone and must bury the body. They may not remember how they killed the person, but understand the urgency of getting rid of the body through burial. Their fear may be focused on someone discovering the body more so than the fact that they have killed someone.
This dream is more likely to occur in teen boys than in teen girls and may appear frequently until their mid-twenties. While on the surface, this may seem like a shocking dream, it is actually a dream that shows the need for acceptance. It also shows a desire for the teen to rid him or herself of traits that they see as undesirable. The actual victim in the dream is the part of them they want to do away with, hence the lack of remorse for the killing. The fear of being discovered is because the teen is trying to cover qualities of which they wish to get rid.
This is merely a healthy teen's mind sorting through things, deciding what is okay and what is not. Teens may be scorning traits they have been taught are not "cool," even if they enjoy them. This dream can mark the end of certain parts of their personality. Why does this dream reoccur? It is our mind's way of reminding us that this trait we "killed" may not actually be undesirable and can always re-enter our lives when the time is right.
Famous Friends
Many teens dream of hanging out with famous people. It may be an individual celebrity or the entire cast of their favourite television show or movie. This reoccurring dream happens because the teen longs to be part of a group and play an important role within that group. They are usually seeking emotional security and creativity from the group.
Death of a Parent
Teens may dream they are in the hospital when told one of their parent's has died or they may see themselves at the funeral. The teen may fear this upsetting dream is a predictive of things to come, but it is actually caused by a myriad of changes experienced during adolescence.
Even though teens are rapidly growing into adults, some wish it would happen even faster. This dream actually represents the teen growing up and their relationships with their parents changing. It is symbolic of their existence as a child "dying" and the end of an era, where they relied almost totally on their parents. This dream most frequently occurs during the onset of puberty and again as the teen leaves high school and thinks about leaving home for whatever reason (university, military, marriage, etc.).
As with all dreams, dreams during adolescence usually are caused by the need for acceptance, the need for security, and the reaction to changes going on within our waking hours. If your teen talks to you about his or her dreams, do not brush them off, saying they are only dreams. Take time to listen and talk to them about not only their dreams, but also anything that might be bothering them and causing the dreams.
You might also like...