What You Need To Know About Nightmares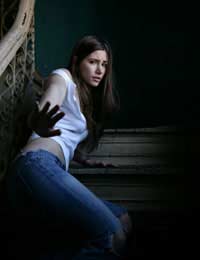 Dreaming can be an extraordinary experience. Research shows that most people have between four and five dreams a night, whether they remember them or not. Dreams can help us recognise things we often ignore during waking hours.
However, as incredible as dreams can be, they can also be frightening. From time to time, you may find yourself having a nightmare. A nightmare is any dream in which something happens that frightens or upsets you. Nightmares may be due to some event currently bothering you. But, it can also be a past experience or trauma you feel consciously that you have put behind you, but really haven't.
Unresolved Issues And Nightmares
Researchers have found that war veterans often experience nightmares of the war, many times several years after the fact. Once they return home, they may try to gloss over and quickly forget the terrible things they have experienced in an attempt to move on with their lives. But, the mind knows these are unresolved issues and keeps bringing them up as a natural way to heal.
Traumatic Events And Nightmares
But of course, war veterans are not the only ones that suffer from nightmares. We all have traumatic experiences in our lives. Having a loved one die, losing your job, going bankrupt, divorcing a spouse, having a car wreck - any of these things may be traumatic enough to cause nightmares. The nightmares may occur right after the event or several years later and interpreting the dreams is quite easy.
Nightmares And Personality Factors
Research has shown that people who are more sensitive, artistic, and creative during waking hours tend to have more nightmares. These nightmares may not be caused by trauma but by the fact that these individuals are more empathetic to others and their environment.
Your first reaction upon waking from a nightmare may be to try to forget it. But, if you pay attention to the nightmare and try to interpret the dream relating to whatever in your past or present life may be causing it, you may be able to heal yourself and prevent the nightmare from occurring in the future.
Types of Nightmares
Nightmares can resemble a horror film, being grizzly or bloody. It may involve you being chased by a vicious monster or knife-wielding murderer. Or it may be something more psychologically upsetting, such as dreaming that someone long dead is alive again.
Common nightmare themes include:
Dreams of bodily harm
Dreams of lethal injury
Dreams of dismemberment
Dreams of lack of control
Dreams of losing something or someone
Dreams of harm to a loved one
Dreams of danger.
With most nightmares, the greater the stressor (that is whatever it is bothering you) the longer and more prevalent the nightmares will be. If you are involved in a car wreck, you may have one or two nightmares about it. However, if you are involved in a car wreck in which your spouse dies, you may have nightmares for years until the loss is properly dealt with.
Sometimes a nightmare is caused by something you can easily pinpoint. If you are feeling under a lot of pressure at your job and hate your boss, you may have a dream in which a monster is chasing you, with the monster being a personification of your boss. But, sometimes you have nightmares that are not as easy to understand and interpreting the dreams can be difficult. If this is the case, keep a dream journal. Write down all the dreams you can remember, including the nightmares. Looking over a group of dreams like this may be able to give you more insight into what is really bothering you.
You might also like...