Interpreting Precognitive Dreams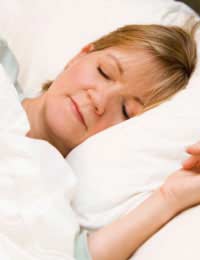 Many people find they have precognitive dreams. That is, they have dreams that foretell a future event. A precognitive dream often occurs within hours of the event and at the most, a day or two before it happens. The dream may be an actual account of what will happen, such as a plane crash, or a more thinly veiled version that still bears similarities to the actual event.
Some people may find these dreams very unsettling. After the September 11th attacks, many reported that they had had precognitive dreams about the event. But, so many just ignored the dreams, thinking such an event was impossible.
These types of dreams do not always happen to people who are strong believers in psychic phenomena. There seems to be three distinct categories of people when referring to precognitive dreams: those that claim to have never had a precognitive dream, those that claim to have had one very unforgettable precognitive dream, and those who claim to have precognitive dreams on a regular basis.
Psychological Dreams
The difference between a psychic dream and a psychological dream is very slight. Take for example a dream about a friend or family member. You may have a dream that this person is depressed, and then soon after, they see a therapist for depression. But, if you are around this person a lot, this may be a psychological dream rather than a precognitive dream. Your subconscious may have noticed small signs of depression within your friend or family member, causing you to dream about their depression before they sought treatment.
How Can You Tell if Your Having a Precognitive Dream?
There are some traits people who experience psychic dreams have mentioned. Many notice a visual difference in a psychic dream and that of their normal dreams. The precognitive dreams may appear to be very vivid. Sometimes it is as if the dreamer is watching something on a newsreel. The psychic dream may have a different coloration than their normal dreams.
Some people say the sound in the dream is unclear, like a bad phone connection. But some report the sound being vibrantly clear. Some people report that their precognitive dreams happen in the first few moments after going to sleep, during the time when you may not even realise you are asleep until you awake with a start. Some have reported their dreams occur in the last few moments before waking.
Common Precognitive Dreams
One of the more common precognitive dreams is that of harm to a loved one. A mother may dream a child is killed just moments before it happens. However, death of a loved one can be tricky. If someone dreams their gravely ill father has died, this may be more of coincidence than precognitive. The existing illness may be playing heavily on your mind, prompting the dream of death. However, if you have this dream only once and just minutes before the actual death, it may be precognitive.
In 1927, J.W. Dunne wrote 'An Experiment with Time' based on his research into precognitive dreams. He theorised that the past, present, and future are all happening at the same time. However, most of the time, humans need to have experiences in linear form. Dunne believed that precognitive dreams were merely a time when the consciousness feels free to roam through the past, present, and future.
Precognitive dreams are often hard to understand and interpret. When you have a dream that you feel is different from your normal dreams, for whatever reason, write it down. Check to see over the next few days if this dream has actually come true. But, always consider whether this was truly a precognitive dream or merely a dream that was brought about by faint stimuli from your waking hours.
You might also like...