Recurring Dreams: Young Adults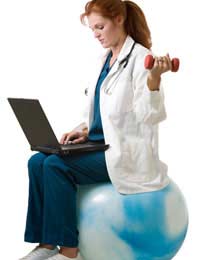 While adolescence can be a confusing time for teens, young adulthood is not much easier. High school pressures are gone, but many young adults are tackling higher education. For some, this may continue into their thirties. Most people are starting their careers and all the stress associated with that can cause tension. Add to that growing relationships – romance, marriage, children – and you have a period of life in which many changes are taking place.
Here are some dreams that commonly occur in young adults:
Missed Flight
This recurring dream usually begins with the dreamer hurrying to stuff his or her luggage full of clothes then rushing to the airport. Just when you think you have got it made, you find you have trouble with your ticket at the counter then are stopped by security. As you reach the gate, you think you have made it just in the nick of time when you see your flight leave.
This dream often happens in young adults because they are not only juggling multiple responsibilities, they are also trying to make connections with others. They see these connections as friendships that may help advance their careers or happiness. This reoccurring dream may be particularly confusing to these young adults because they are normally well organised during the waking hours.
The plane is symbolic of a vehicle that can get them from one place to another. When the dreamer "misses the flight," it is representative of their frustration at not reaching their goals. For example, if everyone else in your office was promoted but you, you may actually see your co-workers boarding the plane, but you get there too late to catch it.
If you find you are having this dream over and over, prioritise your life. Try to complete things ahead of deadlines so you do not feel so rushed. More importantly, take a moment to focus on your accomplishments and how incredible they are, rather than seeing what advancements are escaping you.
Forgetting Your Children
This reoccurring dream is more likely to occur in woman rather than men, as they tend to be the primary caregiver of the children. In this dream, the mother may find herself at a restaurant or store when she leaves to complete errands. While running the errands, she finds she has left her child behind in a highchair or shopping cart.
This dream may frighten a young mother, who might feel this is a warning as to what could actually happen. The good news is, this is not actually the case. This reoccurring dream is more a sign that you are overloaded. It is your mind's way of telling you that you have too much going on in your life. While you probably will not forget something as precious as your child, chances are you will forget something if you do not slow down a bit.
Another possible meaning to this dream is that the mother is emotionally "forgetting the child." Being so busy, she may be caught up in small, insignificant tasks and not spending much time with her child. This reoccurring dream could be a reminder to focus on the more important things in life, such as your children.
Young adulthood is a very busy, exciting time of life. People are often so busy trying to achieve their dreams, they tend to take on too much responsibility and forget the important things. Dreaming of missing a flight or forgetting a child is a subtle reminder that you are overloaded and need to refocus your priorities.
You might also like...