Dreams Involving Colours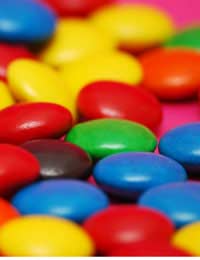 Most of us are aware of the fact that colours can affect our moods. Many people feel more peaceful and tranquil after seeing the colour blue while some may feel angered when they see the colour red.
If you dream of a particular colour, it can have a specific meaning. Listed below are some colours with generalised definitions of their dream meanings. However, you have to ask yourself what a colour specifically means to you to understand the full meaning. For example, what does that colour remind you of in your life? Perhaps your first car was red and you have fond memories of it. If you dream of something red, that can have a positive meaning.
Beige
Beige may represent that you have an impartial or unbiased position or opinion about something.
Black
Black in a dream is often symbolic of the unknown. It can stand for mystery, darkness, death, mourning, or the unconscious. It can also mean hate or malice. If you dream of the colours black and white together, your psyche may be trying to tell you that you need to be more objective when you make decisions. Perhaps you need to find a balance between two things from which you must choose.
Blue
Blue is a dream colour that represents tranquility, loyalty, and devotion. It can also by symbolic of the sky – openness, eternity, and heaven. If you see blue in your dream, it could be your spiritual guide. However, blue can be negative in that people often "feel blue," so you may dream of blue if you are currently depressed.
Brown
Brown often takes on an earthy connotation in dreams. It can mean conservatism, but because it is an Earth tone, it can also mean worldliness or practicality.
Burgundy
Dreaming of burgundy can be symbolic of wealth and riches. It can also indicate achievement and your potential power.
Fuchsia
Fuchsia is a colour of spirituality and emotional steadiness. If you see fuchsia, it can also mean that you are ready to let go of something old in your life and grasp on to something new.
Gold
As might be expected, gold in a dream can be representative of riches and rewards.
Green
While we often think of being "green with jealousy," green in a dream can be good. It can stand for health, growth, hope, vitality, peace, and healing. It can also be symbolic of money or materialism as well as cheating or deceit. Olive green may symbolise wisdom and enlightenment as well as peace.
Grey
A combination of white and black, grey can mean you are depressed, frightened, ill, confused or ambivalent. You may feel emotionally detached from something or someone.
Orange
Orange can be a lively dream colour that means you have an outgoing nature. It may also be representative of looking to expand your horizons and seek out new things.
Pink
Pink can by symbolic of love, innocence, affection, kindness and happiness.
Purple
Purple can mean many things – royalty, spirituality, healing, love, kindness, and compassion.
Red
The colour red in a dream can be very raw and forceful. It may mean you are being too aggressive in a situation or maybe feel that someone is being aggressive towards you. It can stand for danger as well as shame. It may be telling you to stop and think about what you are doing before acting. On a positive note, red is also a deeply emotional colour and can have a spiritual meaning.
White
As in life, white is a sign of purity. It can stand for innocence, cleanliness, and a new beginning. Have you started something new or suddenly developed a new outlook on something? On a negative note, Eastern cultures associate the colour white with death.
Yellow
Yellow is a pleasant colour that can mean wisdom, energy, and intellect. It can also mean fearfulness or illness.
If you have a dream that involves a colour, be sure to stop and think of what that colour means to you. If that colour evokes memories of something in your past, are they positive memories or negative memories?
You might also like...
Thought I was semi-awake. Closed my eyes and started seeing black/white tribal graphic designs that moved slowly and colors started from blue, to purple, to a fushia pink, then orange/yellow as background. Then it went to me with shadows of people beside me and in front of me and we were moving forward like being in a crowd.Heard muffled voices at times. Kept telling myself I was awake.Then I fell asleep I guess. Any thoughts on what this was all about. Never had seen the graphics before but have dreamt colors and people.