What Dreams About Animals Mean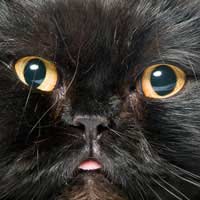 While most of us have dreams that involve other people – family, friends or even strangers – some people have dreams that involve animals. In dream analysis an animal often represents our animal instincts. One such instinct is "flight or fight," in which, when confronted with an unpleasant situation, our inherent instinct is to either fight the enemy in the situation or take flight to flee the situation. Another animal instinct is that of loving and caring for others. You have probably seen an animal lovingly care for its young and you know that most animals will attack to protect their babies.
However, society and its expectations may conflict with our natural instincts. This can cause conflict within and it may be at these times that you find yourself dreaming about animals.
Here are some of the more common animal dreams and what they mean in dream interpretation:
Dreams About Bulls
A bull usually represents strength and protectiveness. But it can also represent stubbornness ("stubborn like a bull" or "bullheaded") and a strong will. This dream may be interpreted as you are being too stubborn about a certain situation and need to learn to compromise. Alternatively, it may mean that you are not asserting yourself – remember the old saying, "take the bull by the horns?" Maybe you need to be more forceful and make your feelings known. It may have a sexual connotation. For example, in dream analysis, if you afraid of the bull in your dreams, you may actually be afraid of your sexual drive.
Cats In Dreams
Cats are often associated with sexuality and seen as feminine. Those that feel very affectionate towards cats may dream of one as a sign of longing to be cared for or care for someone. Especially in women, a dream of a cat may be interpreted her longing to care for a child. Dreaming of a white cat can mean you are going through a difficult situation and dreaming of a black cat may indicate your fear, using your intuition and psychic abilities. Some people also see dreams about black cats as bad omens.
Dogs In Dreams
In dream interpretation, dreaming of a dog, just like a cat, can mean the longing to love or be loved. However, it can have a negative aspect. Women who dream about dogs may be associating them with a male in their life, especially if the male in their life (father, brother, husband) is aggressive and "barks" at them or rages like an angry dog. Dreams of dogs can also be analysed as your own anger and aggressiveness. If you dream of a dog chasing you, this can be your "flight or fight" reaction to some unpleasant situation going on in your life.
While cats are seen as female, dogs are seen as male. The sexuality associated with dogs is usually adventurous and aggressive. Also, Egyptians symbolism saw dogs as guides to the unconsciousness.
Horse Dreams
A symbol of beauty, a horse in a dream may be interpreted instinct, but it can also represent sexuality and its need to be tamed. A horse without a rider shows strong energy while a horse with a rider shows the energy has been somewhat controlled. A dream of a mare represents femininity and fertility, and a dream of a stallion represents masculinity and virility.
Animals can have many different dream interpretations and they can vary from person to person. But, if you have a dream about an animal, for dream analysis look at the stereotypical characteristics of that animal, such as bulls being stubborn and horses being wild, and see how that reflects upon events in your life.
You might also like...