Dreams Involving Bugs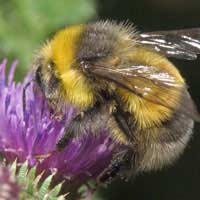 Our dreams can contain any type of imagery – old friends, monsters, and elephants – even insects. Dreams involving bugs can be either positive or negative in nature. Here are a few of the insects about which people more commonly dream:
Ants
The positive aspect of a dream about ants is that while ants are tiny, they can produce big results through their work. If you have a dream that involves the productive ants, it may be your psyche is trying to help you tackle a huge task. Like ants, you should focus on finishing small projects rather than focusing on how large the task is. You should also work with others, enlisting help whenever possible.
The negative aspect of a dream about ants is that they may be representative of a situation or person that is bugging you. Think about a person or situation in your life that annoys you, but which you may have been ignoring. Also, if you dream of ants or termites tearing up something, it can mean you need to complete an ending. Has something in your life been ending, such as a relationship, but you have been letting it drag out? The dream can be telling you that it is time to go ahead and completely end the relationship. Once you do that, it will allow you to feel refreshed and let you begin new things.
If you cannot think of an ending you need to complete, maybe a dream about ants is telling you that you are overworked. Ants work in a robotic state and often, when we become too involved in our careers and work many hours of overtime, we too can become a bit robotic. Re-analyse your priorities to see if you are focusing too much on work and overlooking the more important things in life.
Bees/Hornets
Bees are very fertile and productive. Dreaming of bees may be telling you that you are working harmoniously with others. However, bees also buzz around frantically, so bees in your dream can be symbolic of your being so stressed that you are having a hard time concentrating on what you really want.
People facing a threatening situation may dream of hornets. If you dream of a hornet's nest, you may be involved in a situation that has slowly been building up to an explosive finish.
Spiders
One positive aspect of a dream about spiders is that they can weave a beautiful, delicate, and intricate web. Have you been working hard on something to complete it? However, spiders are also associated with fears. Is there something in your life of which you are fearful?
Butterflies
Butterflies are beautiful and dreaming of one can represent a transformation. It could mean that you feel like you are emerging from an emotional cocoon and blossoming into your own.
Scorpions
Dreaming of scorpions can mean you have pent up negative emotional energy. Either someone has hurt you with his or her words or you are "stinging" others with your own remarks.
Having a dream about a bug or insect can be either good or bad, depending on situations and people in your life. For example, if you dream that you are looking at food infested with insects, it could mean that you need to re-evaluate your life to see if things and people in it are really healthy and wholesome. When you have a dream about a bug, take careful note of everything that happened in the dream, so you can make the proper analysis.
You might also like...