What Dreams to Explore with Analysis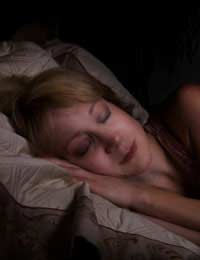 Researchers say that we experience at least four to five dreams a night. That means within an average lifetime you could experience up to 150,000 dreams. Analysing each of those dreams would be impossible, so, how do you know to which dreams you should explore with analysis? There are some factors that can help you recognise significant dreams:
Was the Dream Emotional?
Did the dream stir up strong feelings within you? Did you awake with a strong feeling of hatred, love, disgust, fright, or anger? In the end, dreams that upset you may be the most valuable to analyse, especially if they are reoccurring. Understanding these dreams can help you live a healthier life.
What Type of Imagery Was in the Dream?
Most people report that their most valuable dreams are filled with provocative images. These images may be strange or frightening, but they will definitely leave an impression upon you. If it is hard to put the imagery into words, draw it on a sheet of paper to help remember it.
Is it a Dream You Have Often?
Reoccurring dreams happen for a reason – something is on your mind! You may be able to block it out during the waking hours, but at night, your unconscious keeps bringing it up as a way of reminding you that you need to face this person or issue and deal with it.
Is it a Dream That You do Not Want to Remember?
Nightmares are among the most useful dreams for analysis. Even though it may have been a terrifying dream, the strong emotion it evoked from you is proof enough that it warrants analysis. In addition, analysing a nightmare and understanding it can be both relieving and empowering and possibly put an end to the reoccurring nightmare.
Are You Going Through Big Life Changes?
At some point in their life, most people go through major changes: switching jobs, getting married, having a baby, moving to a new home or city. It is during times such as these that we often have dreams worthy of interpretation. Life changes rarely come without stress and anxiety. To analyse your dreams during these times can help you work through your worries and nourish your soul.
Was it a Dream You Cannot Quit Thinking About?
If you find yourself thinking about the dream while you are doing the dishes or driving down the street, chances are it is important enough a dream that you should analyse it. For some reason, even if you do not understand it, your mind wants you to give this dream closer attention.
Is a Dream That Just Raises Your Curiosity?
It does not have to be a dream that is upsetting or disturbing for you to be interested in what it means. If you have a dream that has something out of the ordinary in it – perhaps you have a dream about a monkey – you may just be inquisitive as to exactly what it means.
Understanding the Analysis
Once you find a dream to analyse, you may be confused that certain dreams offer many different interpretations. How do you know which one is right for you? Once you hit upon the correct interpretation of your dream, you often feel it in your gut. You may also feel relief upon hearing the dream interpretation and think, "Finally, I understand now." The interpretation should make sense to you soon after you hear it.
Finding the right dream to explore and getting the correct dream analysis can be very rewarding and make you feel both relieved and stronger. Understanding your dreams is a key to better understanding yourself and those around you.
You might also like...