Interpreting Your Own Dreams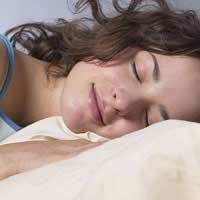 Dreaming is a natural, biological function. Everyone dreams, although some people say they cannot remember their dreams. In some cases, a person may remember his or her dream when they first awake, but forget it as the day passes. Dreams are often a clue to our subconscious and can help us understand and even work through problems we are facing during the waking hours. But, it is important to be able to analyse those dreams to see what they really mean.
There are some cases where a dream is very literal. If you dream you are shirt shopping, shopping for new clothes may have been something you have been thinking about a lot lately and the dream may have no more meaning than that. But, most dreams are far more complex and open to interpretation.
Prepping for Dreams
Some people just naturally dream a lot and have vivid memories of their dreams, even years after they occur. Others need a little help to bring dreams out. One of the best ways to ensure a night of dreaming is to get a good night's sleep. Exercise before you go to bed (although not too near too bed time) to ensure that you are tired and will fall into a deep sleep. Some people find they sleep more soundly in a dark room, with no distractions such as television, pets, or others nearby. Some people find a warm glass of milk helps calm them before sleep. Think about the best night's sleep you have had in the past few weeks - a sleep where you had dreams - and try to replicate the events that led to that sleep.
A Dream Journal
One of the most important steps to being able to interpret your own dreams is to keep a dream journal. If you have a scary or disturbing dream and it wakes you up in the middle of the night, you need to write it down. Chances are you may not remember it in the morning when you wake up. A dream journal can be something as simple as a blank notebook and a pen kept beside your nightstand. It is possible to purchase a dream journal at a local or online bookstore that may help guide you through journalling your dreams, but the really important thing is to get down as much as you can remember when you awake.
Write down where you were in your dream, other people that were in your dream, and what you were doing. Write down if you remember any sounds or colours, anything unusual that happened in the dream. Try to write down your dream as soon after you dream it as you can. Much as our thoughts and feelings come out of our subconscious during sleep, they seem to seep right back into our subconscious during waking hours. Note it down if you have a lucid dream, one in which you know you are dreaming, but the dream continues anyhow.
Keep writing your dreams in your dream journal. You may find that you have reoccurring themes in your dreams. The only way to prevent this is to recognise it and understand what is causing it.
Interpretation
Once you have a dream or a series of dreams, you should think about what they mean. There are several common dreams that usually have the same interpretation. For example, dreaming you are naked in public has nothing to do with sexuality and everything to do with feeling vulnerable and exposed. Think about your life – work, relationships, school, and friendships – and see if there is one area where you feel weak or defenceless. Maybe your new boss is overbearing, maybe you've always had good grades, but are now fearful of failing, or maybe you feel like a spouse is cheating on you.
Many dreams are anxiety driven. You may think you have your act all together during the waking hours, but deep down, you are fearful of something or someone and that is revealed in your dreams.
Another common dream is flying. Unlike anxiety driven dreams, a dream of flying may be a good thing. You may feel free of a formerly constricting situation. Maybe you just complete a big project at work and find yourself dreaming of flying because you feel on top of the world. However, if you feel like you are falling while flying, you may feel out of control and like someone or something is holding you back.
After a while of writing down your dreams and trying to interpret them, you will do what seems impossible – become more familiar with yourself and get to know you better. If you come across a dream that makes no sense at all, there are plenty of dream interpretation books and online resources to help you figure it out as it relates to your situation. If you cannot figure out what a dream means at first, don't fret. Just keep it in the back of your mind. It may take several days or weeks to begin to make sense to you.
You might also like...
I had a distressing dream last night.Its affecting my mind today. I dreamt their was a fire and my step daughter died and my sons girlfriend died while giving birth to their baby. My son was in prison. My step daughter doesn't like me. Not sure if that's relevant.Its upsetting me today because I dont understand why I would have a dream like this
Shell
- 5-Sep-20 @ 9:31 AM
I had a dream about a building in know. I was inside but it had changed
Pea
- 19-Nov-18 @ 10:26 AM