Dreams of Transportation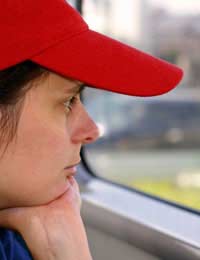 When you dream you are travelling your mind is often exploring how you could or should handle a situation. But, the mode of transportation you use to make your dream journey also is significant. It reflects the approach you are taking towards the situation. For example, if you dream of being on a boat, you may be taking an emotional approach to solving something whereas if you dream of a plane, you may be using your imagination to help solve a problem.
Airplane
Airplanes are one of the most important inventions in history. They allow people to get places quickly while soaring through the skies. For that reason, people often associate planes with innovations and ideas. When you dream of travelling in a plane, you may be thinking about your career, challenges you are facing with it, and perhaps even wondering subconsciously why certain projects of yours have not taken off. You may wonder why things are not happening faster – like the speed at which a plane moves.
However, dreams of planes may also represent spirituality and spiritual questions we have that we may be afraid to confront during waking hours. Some people dream of being on a plane and sitting next to a deceased loved one. A dream such as this may be letting us explore spirituality and the afterlife. Perhaps planes are associated with spirituality because they fly so high in the air, closer to where we perceive heaven to be.
Finally, if you are not facing any career challenges or cannot think of any spirituality questions you may have been contemplating, the plane in your dream may be symbolic of sexual potency because it is so phallic looking. Think about your sex life and how it is going to see if the dream may be offering you answers in that area of your life.
Boats
When you have a dream involving a boat, you usually have emotional issues such as relationship or interpersonal conflicts weighing heavily on your mind. For example, if you find yourself in a difficult relationship, you may dream of being on a cruise with your significant other. Suddenly, the seas turn turbulent and you notice dead bodies around the ship. While this may be frightening, the dead bodies actually represent past relationships. You may be thinking subconsciously what ended those relationships and how that relates to the problems you are having with your current relationship.
However, if you dream you are on a sailboat, you may be feeling happy and content. This may be a sign that you feel you are "sailing" through life. But, you may not see things that way, so the dream may be a way of awaking in you to this realisation.
Trains
To dream of a train is often associated with your train of thought. Because trains are one mode of transportation that runs along the ground, when you dream of a train, you are probably using a more logical approach to things. For example, you may be working towards a college degree, but find some of the work tedious and boring. You may worry that you are being lazy or unfocused by feeling this way. You may dream you are trapped on a train and you cannot get off until you reach your final destination. A dream such as this may make you realise it is okay to be depressed about certain aspects of the coursework and it may actually make you feel better in the end to know that you are not being lazy.
We often dream of travel, but when you do, pay attention to the mode of transportation you are using. It can help you understand what the dream is trying to tell you. Remember that even while we are sleeping, our mind is trying to work out our day-to-day problems.
You might also like...