Dreams of Losing or Finding Something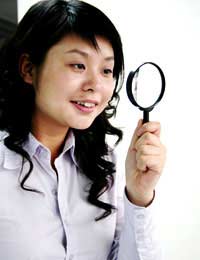 Dreams of losing something or someone can be very frustrating. You may awake feeling exhausted and aggravated after having spent what felt like the entire night looking for whatever you lost. In contrast you may awake from a dream in which you found something or someone feeling refreshed and peaceful. Both of these dreams are very common, but you need to examine them closer to truly understand their meanings.
Losing Something
Many people dream of losing every day items that are important to them – a vehicle, purse, or wallet. Without these items, they may feel lost. Not being able to find them is very exasperating.
A dream of losing something can have several meanings. One is that you feel overwhelmed and distracted with day-to-day life. This dream may be telling you that it is time to clean up and reorganise your life, not just of material things, but also of things that keep you on the run all day. Another meaning is that the lost item in your dream is actually symbolic of a lost opportunity, relationship, or part of yourself. This dream can occur when going through a big change, such as losing your job or the end of a relationship. Yet another, more common meaning of a dream of losing something is that you fear losing something in life that is important to you. This can include personal property such as your home, expensive jewellery, or family heirlooms.
The important thing to think about is what did you lose in your dream and what significance does it hold to you? Is this item really important or is it just a perceived importance? Is there anything you can do to assure that this thing is not lost? If you dream of losing personal property such as your home, it may make you feel at ease to know the property is insured, just in case of loss.
You may also dream of losing a person. If it is someone you know, how is this person important to you? You may be sensing during waking hours that they are emotionally pulling away from you, but you do not want to allow yourself to think about it. If this is a spouse or partner, they may be exhibiting subtle hints that they are not as committed to you as you would like them to be. If it is a parent, you may be worried about their health. If your mother or father has had health issues lately, even if it is nothing serious, you may dream you have lost them in the house or a public place. This is symbolic of your fear of losing them to death.
If the person lost in your dream is your spouse or partner, you might want to analyse your relationship to see where it is really going. It may help to talk to them to see if you can find out how they are feeling.
Finding Something
When you dream of finding something, you may actually be coming into contact with some aspect of yourself. You may have repressed this part of your psyche, but may find it in a dream. This can actually be a freeing experience if you finally realise that the part of you that you have found can now be presented during waking hours.
Some people believe that dreaming of finding gold is a good omen. It may be symbolic of actually finding hidden treasure within you as gold is symbolic of life, warmth, and well-being.
If you dream that you find your spouse or partner, it may be identifying new areas of your relationship. Has your relationship with this person grown or intensified lately? If so, your dream may be telling you that your relationship has gone to a new level.
Dreaming of finding something is rarely annoying, but dreaming of losing something or someone can be infuriating. Take inventory of your relationship with this person to see how the relationship has changed lately and what can be done to help ease your mind of actually losing this person in waking hours.
You might also like...
@Happy - you are obviously feeling insecure about something to do with your boyfriend. Your insecurity may stem from your dad passing (especially if your dad has offered you lots of love and security over the years). You may be feeling that you have lost one man in your life and you don't want to lose another I'm sure it will pass - I hope it does. Angie.
AGio
- 23-Jun-17 @ 3:49 PM
I only have these dream when my fiance go home and dreams is that me and my fiance.End broken up end up with someone els then guy hurt me and then before wake up end up wanted my fiance back.What it mean I dont know but I know been have hard time send my dad pass away and these dreams just start week a go dont know why. :(
Happy
- 23-Jun-17 @ 11:30 AM
I dream that my boyfriend was avoiding me and when i seen him he would run away from me. I would chase after him on foot through crowds of people. But he would ignore me. As I search for his direction I came upon a Recruiter. I began talking to each other and he asked me for my number which I gave to him. He immediately called me as I was sitting next to him to see if I gave him a fake number. Of coarse my cell was on silent. But I showed him I did not lie about my number But that whole time I wanted my boyfriend to see me talking to another to make him jealous.He never seen and I woke up.
I dreamt thay my bf and i are not talking to each other and suddenly he left. And the same time, i lost my purse and after searching for it, i found my purse and realised that my bf's cellphone is with me. But i was sure that he would come back for his phone
Bani
- 15-Apr-17 @ 6:49 AM
*I often dream that I urinate or use restroom in a restroom with no walls or privacy. *shower in a bedroom. Can't find any interpretation for them . please help.
Wade
- 3-Feb-15 @ 7:32 PM
I often use to see dreams...in which sometimes i miss my train or sometimes i forgot to take my mom before boarding the train or sometimes i am writing some exam and forgot to submit my answersheet. I have lost my husband just 1 1/2 yrs after my marriage.....during our courtship i always had this dream of loosing him....i used to cry a lot...
meenu
- 24-May-14 @ 7:46 PM
a friend of mine told me about his dream. He said in his dream we were walking and when we stop there was a man beside me, he asked me if I know the guy and I said 'no' then I suddenly disappearin his eyes with the other guy. He said he searched for me in every houses to find me but he didn't not find me. pls interpret this, I'm confused.. thank you.
I sow a dream that i lose my one shoe and find not i try very hard .i m crying too much and worried.water raise on my bed but i m trying hard to find out my shoe which i can't find but instantly my place change and i found my same lost shoe i love my shoe and kiss it a lot.after this night i have breakup with my boy friend which i love him a lot and not think to spend life without him.now i want to know my shoe which i find out in my dream what is the meaning of that?
pinky
- 8-Sep-13 @ 9:22 AM
I had a dream I was losing my mind! :/ very scary and frustrating! X
Kitty
- 22-Mar-13 @ 10:19 AM
I had a dream that i lost my white duvet. but then in real life i actually started losing my possessions, since that dream i have lost my case of makeup and my cell phone. anyone know the significance of my dream?
LadyGaGa2
- 23-Oct-12 @ 6:51 PM
I had a dream i was in New York with a male "friend" during christmas and suddenly my co-workers were there my ex bestfriend my old classmates some family members immediately when i got into the mall i lost my pocket book then it was found but my debit card was missing, and then i lost my "friend" searched all over couldnt find him the mall was closing couldnt find him... In the end someone told me my mom wanted 20$ she was walking as if she was in pain but said she was ok just her leg bothering her, i only had 10$ being that someone stole my card most vivid dream i ever had
Sunshine
- 17-Aug-12 @ 3:00 PM
I had a dream last night of loosing my sister in a big house,we set of our different ways and got trapped into going either way,She is my twin,does this make anything different?
jordan
- 8-Jun-12 @ 8:18 AM