Dreams Involving Parts of the Body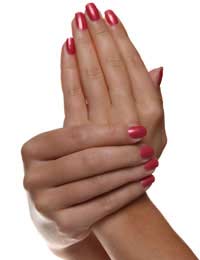 If you have ever had a dream about a particular part of your body you may be very curious to find out what it means. It may be a forewarning of a health problem, but typically, it is representative of a feeling about yourself or something that is currently going on in your life.
Arms
When you dream of your arms, you may be feeling a need to be nurturing or to reach out and care for people in your life. It may also mean you are struggling with something, relating to the old adage "arm yourself." If there is something or someone in your life that is trying to push you into something or bullying you, a dream of your arms can be telling you to take a more forceful stance.
Because we are often so reliant on our arms to take care of ourselves, if you dream that your arm has been injured, it may be that you are feeling you cannot care for yourself.
Back
Your back is usually representative of all the stuff you have to deal with – the burdens you have to carry, but also your strength in dealing with them. Dreaming of your back can also mean that you feel someone or something is putting pressure on you. If you have a dream about a naked back, it can be symbolic of certain aspects of yourself you have kept secret or hidden from others.
Chest
Dreaming of your chest can mean that you are feeling confident, energetic, and full of strength. But, it can also mean you are feeling overwhelmed and things are weighing heavy on your chest. There may be something you want to tell someone as well. Dreaming of your chest can be symbolic of the old saying that you need to "get something off your chest."
Ears
Seeing your ears in a dream can mean that you need to listen to the suggestions others are giving you. It can be a sign of your lack of maturity or experience if you are relying too much on your own judgment and not accepting the advice of others.
Feet
Feet are symbolic of your foundation and stability. It may mean that you need to be more realistic and level headed in your day-to-day life. Because we use our feet to move around, it may also be representative of your mobility and independence. Maybe you have just made a big decision and your dream of feet is telling you that you are moving in the right direction.
Hands
Your hands are symbolic of your way of communicating and connecting with the world. However, if you dream your hand is in the shape of a fist, this can be symbolic of hostility and power. If you dream that your hands are hurt, you may be feeling that someone has attacked your ego. If you dream that you have blood on your hands, this can be symbolic of the fact that you are feeling guilty about something. If you dream that you are washing your hands, you may be going through a troublesome time and trying to work out issues.
Legs
Your legs in a dream can be representative of the fact that you have decided to stand up and take control of a situation. They can also be symbolic of progress – that maybe you are successfully navigating your way through life. If you dream that your legs are weak, you may be feeling emotionally helpless. If you see the legs of another person in your dream, it can mean that you admire this person and want to take on some of their characteristics. If you dream that your legs are injured, it may mean you are not willing to stand up to someone or something or that you are feel unbalanced or have a lack of independence.
Mouth
Our mouth is used to express ourselves, so if you dream of your mouth, you probably either feel the need to talk about something that is bothering you or you need to watch what you have said. Dreaming of your mouth often means you have said something you regret and you need to control what you say in the future.
Nose
The nose is representative of energy, instinct, and knowledge. If you dream about your nose, you may be making a conscious effort to achieve something. The nose can also be symbolic of your curiosity. Dreaming of your nose may mean you desire to learn more about a certain situation.
Our dreams may be telling us things about our surroundings and ourselves that we are ignoring consciously. For example, if you dream that any part of your body has been amputated, you may be feeling that a certain part of you has been lost. If you have a dream about a body part, pay attention to the interpretation to see how it could be applied to your life.
ANALYSE DREAMS IS FOR SALE.
This website is for sale [more info].
You might also like...