Dreams Involving Cars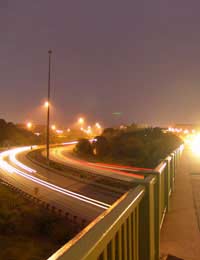 Just as you use your car to navigate from one place to another, in real life some people dream of cars as a means to find their way through life. Some researchers believe that in your dreams, a car is representative of your current relationship. But still, others think that while the car in your dream may represent your relationship in some cases, it can take on different meanings.
In some dreams, you may have a problem with your car. There is the dream where the workings of the car are foreign to you. You may not know how to shift gears or where the switch is to turn on the headlights. In cases like this, you may be going through unfamiliar territory in life, such as getting married for the first time, being pregnant for the first time, or starting a new job.
Many dreams focus more on how you are driving rather than what you are driving. This is usually symbolic of how you are going after what you want in life. Do you find yourself driving recklessly in your dream? If you do, the dream may be telling you that you need to slow down a bit in order to safely obtain your goal. If you dream you are barrelling down a hill and your brakes are not working, it can mean that your personal life is spiralling out of control. You may be eating unhealthy foods, working too hard, or not getting enough sleep.
Dreaming about different parts of a car can also be symbolic:
Battery
If you dream your car battery has gone dead, it may be symbolic of the fact that you feel emotionally and physically drained. Consider slowing down and altering your schedule to allot some down time to do things you enjoy.
Gas Tanks
If you dream your car's gas tank is empty, you may feel you have done all you can in regards to a certain situation. For example, if you have been loaning a 'down and out' friend money, you may desire to help him or her, but feel at some point that they are simply draining your energy by not helping themselves.
Tires
If you dream of flat tires, you may be suffering from low self-esteem. Balding tires may mean that you have been going and doing so much that you have been neglecting yourself.
Windshield
Dreaming of looking through a windshield is symbolic of being able to see where you are headed in life. You may dream your view through the windshield is blocked by snow or rain. People who either have ended a relationship or have lost a loved one to death often dream of snow and driving through a snowstorm. Rain can also symbolise sadness and emotion. If you dream of driving through a downpour, you may have been through a recent crisis and are finding yourself flooded with a variety of different feelings.
Headlights
If you dream you are driving and suddenly find your headlights do not work, you may be unaware of things going on in your life. Racing around with out your headlights on can be symbolic of your not being able to see where you are going because you are not paying close attention. If you dream you are driving with your high beams on, you may be confusing those around you by insisting that your viewpoint is always right.
Dreaming of cars and different parts of a car can be insightful. These types of dreams can help you understand more about yourself as well as those with which you interact.
You might also like...
Rose - Your Question:
I had a dream I was driving a big truck and it was dark and I could not see so I tried to turn on my headlights but it would not work the headlights would not come on so I thought I will just keep driving straight and hopes there are no turns.
---
Our Response:
It may be that you have an objective in life and you are moving towards it blindly. In other words you are keeping faith that something will work out. If you were driving the truck it means you feel you are in control of the situation and should anything go wrong, you have the confidence to continue on the path you are on, no matter what life might throw at you. Only you can interpret what you feel this dream means in your day-to-day life and what situation it should be attributed to. However, sometimes it may not be a particular situation, just a vague feeling that you have that you have a specific need to push on through.
AnalyseDreams
- 19-Apr-18 @ 12:53 PM
I had a dream I was driving a big truck and it was dark and I could not see so I tried to turn on my headlights but it would not work the headlights would not come on so I thought I will just keep driving straight and hopes there are no turns.
Rose
- 17-Apr-18 @ 3:41 PM
i dream very occasionally that im either, driving, flying or running. Niether of them iam able to do properly. I drive wreckless, unable to work or control the car properly and i sometimes crash or driving at extreme speed unable to stop the car. Flying, i fly then i fall then i start up again flying but very close to the ground, hitting the ground occasionally with my stomach. This happens often especially when im being chased. And running i run so slow, unable to use stairs and often the last one behind when running in a group of people. Could you help me get an understanding?
abatwa
- 3-Mar-13 @ 10:39 PM
I hardly ever remember my dreams, but last night I had the most vivid dream that my sister and I walked towards my car, as we got closer it slipped down into a very large drain, broke up into many pieces and disappeared. It was awful and very real.
pocketrocket
- 18-Jul-12 @ 1:21 PM
So say I had a dream about driving my car down the road, smooth ride, only to notice that I have new front tires. They're not regular tires though, they're more like odd off road tires that have huge 4 inch long dull spikes and are spaced out over the tread of the tire. Would that have any sort of meaning?
LLIV
- 17-Apr-12 @ 10:50 PM
nice its good for learning from beyond your thoughts n imagination with ur dreams i learn a lot and always tried to know more from my own dreams...:)
SID
- 29-Sep-11 @ 3:45 PM