About Our Site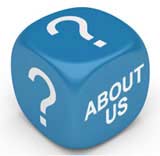 AnalyseDreams was formed to offer a unique reference point on dreams meanings and how to interprete our dreams.
Unless suffering from a rare medical condition, everyone dreams. Some people dream more than others and some remember dreams better than others. Why be concerned about dreams and the analysis of them?
Dreams are like a window into the subconscious. When awake, people may suppress feelings and desires, but once asleep, those are often unleashed. Dreams can be used to tell a person what he or she wants or needs before he or she can even be conscious of it.
When a good dream occurs, there may seem to be no need for analysis, but analysis is truly important when a dream is odd or frightening. Parents may dream their child has died and wake up in horror. However, this is not a literal dream, but normally the parent's mind trying to cope with the fact that the child is growing up, changing, and needing him or her less and less. By understanding this and coming to terms with it, the parent can put his or her mind at ease and the dream will as a rule cease.
Every aspect of life - love, career, relationships, family, religion, hobbies, and death - that may be causing worry can show up in dreams, but it may be disguised, so it is important to interpret what a particular dream is telling you to help make positive changes during waking hours.
Our concern was that there was no single UK resource for interesting features and practical advice on this subject.
Our features and articles are written by experts - who have experience, or a particular interest in this area.
Our Background
AnalyseDreams was founded by John Rowlinson, the founder of PtS.
John, through PtS, is involved in a number of ventures including software and property companies. A percentage of revenue from these activities goes towards funding AnalyseDreams and a number of similar sites.
Our focus is simply on having experts create the highest quality information possible that is widely read.

Related Articles in the 'Site Information' Category...